Well, my books showed up today.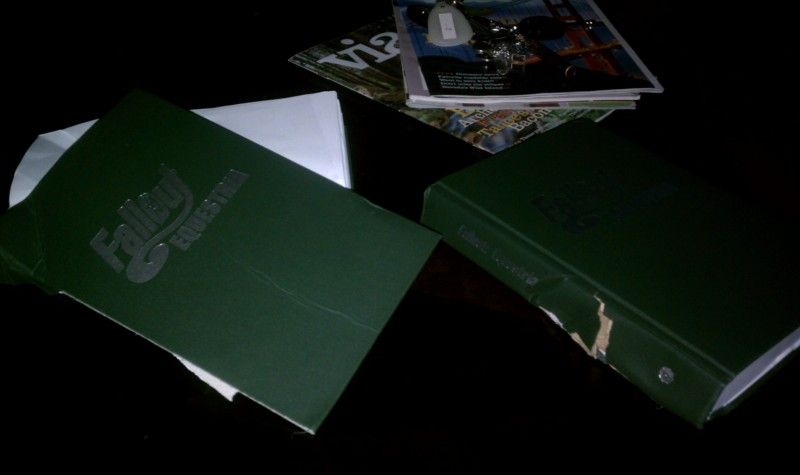 There's a stamp on the box that says "Damaged in Handling in the Postal Service"
What can I do? Or do I just have to buy another copy for the second printing?
..
To Clarify: The only ones damaged are four and five. It's obvious that the original box was dropped, as I see other pictures with bubble wrap, and... There's no bubble wrap. And the Postage labels are taped to the box, stuck to extraneous pieces of cardboard, likely cut from the original (likely smashed) box.
I gotta be able to make them at least refund me so I can afford the second printing, right?
..
Oh wait, the bubble wrap is there, just torn up and stuffed back in the box.